Cuisine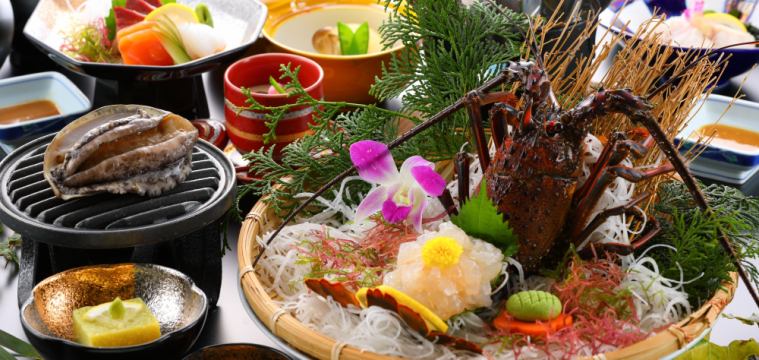 Kaiseki Meal
Fresh-eyed chef with meat dish

Prepare to live in luxuriously elevated plain popularity as luxury fish!
Sake seems to have started without thinking!
Please fully enjoy the flavor of soft and rich flavor! ※Hirame is two people

Hirate style living & living Abalone dancing baked, Kaiseki Meal

Build lively luxurious plain high fish as popular!
further! Enjoy live abalone dancing and grilling!
With a soft, rich flavor of taste,
Colicori texture is unbearable! Please enjoy live abalone! ※Hirame is two people

Five kinds of Tiger's Toufuku Kaiseki cuisine

"5 kinds of turf endings" is this price! What? From Costa's preeminent '1200 yen

Truffle the king of the taste of winter.
While it is a fancy place, a rich taste overflowing with Juwa-ri, a little sweet.
Spreading in your mouth, a mouthful moment comes.
I want to eat once a year!
With the freshness of the dream 's jealousy, outstanding in cosiness, in the shop that unprepared cospar.